Hello my friends! Or should I say, Kon'nichiwa 😉?
You find me in Japan, where I am getting ready to sing Turandot at the Tokyo Bunka Kaikan tomorrow night! It's a really exciting production too because we are part of the opera community's celebrations ahead of the 2020 Olympic Games in Tokyo, and we've been hard at work to make it extra special! Here I am with Timur (Ricardo Zanellato), Calaf (Teodor Ilincăi) and Liu (Eri Nakamura) outside our dressing rooms at the Tokyo Bunka Kaikan!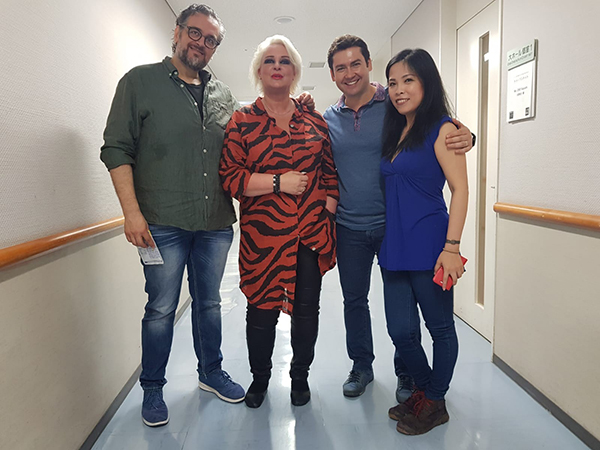 Our director is Alex Ollé of the great La Fura dels Baus and we are conducted by Maestro Kazushi Ono. Now the stage is set, and we can't wait for opening night!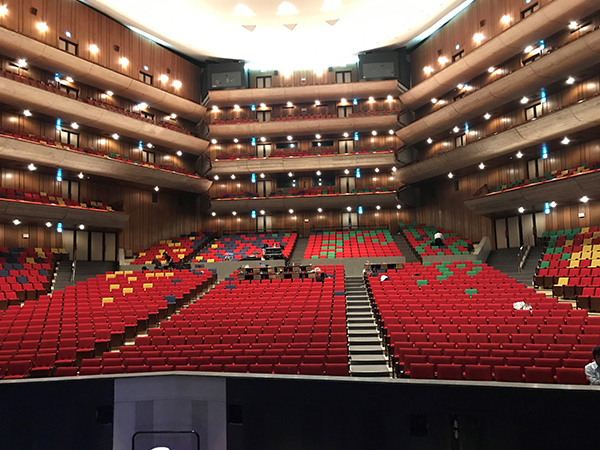 Check out my Facebook to continue following my adventures in Japan this summer, and above all…
Be brave!
Iréne