Friends! 
I'm so beyond excited to share with you this news… this summer I will return to Bayreuth Festival for the first time in 7 years! Such an iconic place that every Wagner singer dreams of!!
I'll be singing Brünnhilde in Götterdämmerung conducted by Pietari Inkinen, alongside Stephen Gould, Tomasz Konieczny, John Lundgren and Ain Anger. Can't wait to get into rehearsals with this cast. Here are my dates…
Saturday, 1 August
Thursday, 13 August
Saturday, 29 August
And here's a Bayreuth memory…
A production photo from Tristan und Isolde in 2008. The costume was made as an exact copy from one of Grace Kelly's iconic suits. I felt like a true princess!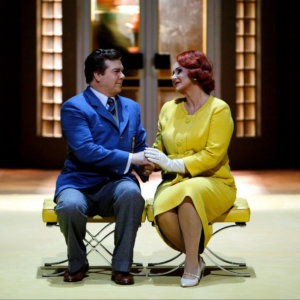 More information